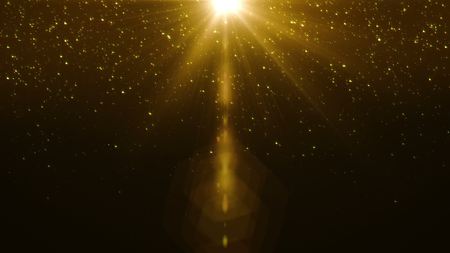 Red castle Hradec nad Moravicí
Městečko 2, Hradec nad Moravicí, Czechia

All the milongas will take place in the hall of the neo-Gothic Red Castle, which is part of the castle complex at Hradec nad Moravicí. A big wooden dance floor 370 m2 has been prepared for you. There will be snacks and dinner, and a bar with waiter service will be open all the time. At the entrance there will be a cloakroom, and near the hall an area for relaxation.
Program Tango Entre Arcos 2020
---
Friday 28.2.2020

18.00 - 23.00 - Evening milonga
TDJ Vladimír Dudr (Czechia)
20.00 - the official opening of the marathon
23.00 - 04.00 - Night milonga
TDJ Lady J (Poland)
20.00 - 21.00 warm dinner
1.00 - 2.00 hot soup

Water, coffee, tea, fruit available throughout the marathon.
---
Saturday 29.2.2020


We offer a tour of the chateau on Saturday morning.
11.00 - 12.00
The winter tour of the chateau - if you want
12.00 - 17.00 - Afternoon milonga
TDJ Tomasz Lison (Poland)


17.00 - 22.00 - Evening milonga
TDJ Max Marzano (Italy)


22.00 - 04.00 - Night milonga
TDJ Evgeny Morozow (Russia)

15.00 - 16.00 a late warm lunch
20.00 - 21.00 warm dinner
1.00 - 2.00 hot soup
Water, coffee, tea, fruit available throughout the marathon.

---
Sunday 1.3.2020

11.00 - 12.00 Gourmet morning with regional Czech delicacies - more details later

12.00 - 18.00 - Afternoon milonga
TDJ Luis Cono (Chile / Sweden)

15.00 - 16.00 hot soup
Water, coffee, tea, fruit available throughout the marathon.
---
Sunday 1.3.2020
20.30 - 23.00 Mini after-party
After the marathon, are you staying till Monday?
And you don't want to sit alone in the hotel on Sunday evening? We're organising a mini-after party in the "restaurant Sport" on Sunday evening (near by the castle). You can just talk, but there'll be tango music too, so if you still want to dance some more, bring your tango shoes with you. :-)
Restaurace Sport, Gudrichova 762, 747 41 Hradec nad Moravicí


TDJ Vladimír Dudr
(Czechia - Prague)
"Ideas?
Every single tango I'm putting on should offer something new to the milonga. I'm trying to avoid any exaggeration to be able to keep good mood through the whole evening. Looking for the perfect tandas and the perfect time to unleash the strength of the music recorded even nine decades ago. Following no strict rules, but ideas gained by listening, dancing and studying the genre and its history.
Facts?
I am resident DJ at one of weekly milongas in Prague. In total I played at ~350 tango events since the year 2012. I usually stick with the music of late twenties to late fifties."
TDJ Lady J (Justyna Jedrejewska)
(Poland - Warszawa)
First of all she is a dancer. Since she was a child, dancing was a part of her life and finally became everything for her. From being a dancer to being a Dj the way was very short. She started Djing in 2011 at regular milongas in Warsaw and then at Marathons and Festivals across Europe. Respecting the mood of the dancefloor and keeping balance between rythmical and romantic tangos, music make people dance till the very last tanda. She cares about variety and smoothnees of tandas so the music bring lot of energy and unexpected emotions to our movement and soul. It is the MUSIC that inspire us to dance!

TDJ Max Marzano
(Italy - Roma)

Max Marzano is a very traditional Tango DJ and collector of original 78rpm's. His backbone are especially D'Arienzo Shellacs from '36-'39.
His style reflects his great passion for traditional tango, trying to convey the spirit of "Milongas Porteñas" every time.
He is an active Musicalizador, playing music regularly at some of the main Milongas in Rome, as well as all around Italy and abroad in Europe and in the world during Tango events, Festivals and Marathons. In 2014-2015 he organized the "Milonga Academia" in Rome where he was resident-DJ.
TDJ Evgeny Morozow
(Russia - Moscow)
Evgeny Morozow. One of the most famous and popular tango Russian DJs. Professional, enthusiast and innovator with big of unique experience. Founder of alternative tango in Russia, leading DJ of the legendary #MilongaChique, creator of the communities #NeoTangoInMoscow and #РаритетнаяМилонга.
«I love the "La Guardia Vieja", with its mystical and clear rhythm. I love the tango of the "Golden Age", creating a sense of cozy, celebration and brilliance! I like "Orquestas modernas" that play classic tango pieces, and work in the best traditions. And, of course, I like creating good musical surprises!
I play only those songs that really have energy,
a living emotion, and that really people want to dance. I use special software and hardware to achieve the highest quality and smooth sound.
I always work in real time as a dancer and as a DJ».
TDJ Tomasz Lison
(Poland - Tychy)
"I appreciate tradition of tango and quite often I play the old masters. Nevertheless, amongst all the great composers, I value the most Pugliese, for the unbeautiful madness of emotions and harmonious diversity of rhythm. Moreover, I'm deeply grateful that tango hasn't died along with the end of the "golden era", it prospers and keep on surprising. That's why I seek for inspiration in the modern bands. There is only one condition - it must still be tango, it must still be music to dance to. For me the most important thing, when selecting tandas is to keep the energy on the floor, no matter if it's the music of the new or the old masters. Because D'Arienzo is a volcano of energy, but the guys of "La Juan D'Arienzo" play so amazing that an grandpa D'Arienzo may be proud. Ups, I've just revealed which orchestra I will definitely play..."

TDJ Luis Cono
(Chile / Sweden - Malmö)

Luis is a tango DJ from Chile who lives in Sweden.

During the Entre Arcos tango marathon he will play beautiful sets for dancing up close, to show you the huge amount of energy that the tango offers, and leave you with beautiful memories from Hradec.
We know Luis as a great tango DJ from marathons in Poland. He can really mix up an incredible mixture of music, so the energy visibly flows through the hall.
Soňa Komárková (Czechia - Ostrava)
During the marathon I will take photos for you. I regularly take photos at Czech and Polish milongas, tango festivals and marathons in Poland. I enjoy searching for the rays of light in the dark milongas, which briefly illuminate your passions and emotions, and reveal both the outer and the intimate world of the tango. You can find my photos here.